Duftperformance / Duftmarketing
For us, fragrance performance is an essential instrument for influencing emotionality in an olfactory manner in such a way that it can be shown that the room atmosphere, sales and presentation quality are positively influenced. Each fragrance has its own effect and when used correctly, it can, in a conscious or subtle way, potentiate the recognition of a brand and combine shopping with an enjoyable experience.
The perfect fragrance machine for you and your customers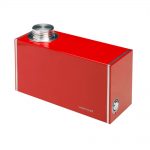 We have developed a fragrance machine with which you can take advantage of fragrance marketing in almost every room. The Atomizer VA 200 to VA9022 series from VoitAir offer the perfect base as a fragrance atomizer. They are versatile and individually configurable. The large selection of fragrances complete the offer.
The stylistic intent follows our claim of a high design-oriented design language with high-quality material, so that it can be integrated into the business environment as smoothly as possible for the eye or in return give it an object character.
100% service-free and user-friendly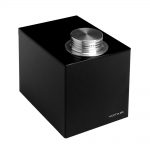 The user-friendliness is not only evident in a fully automated and pre-configuration, the fragrance atomizers are also 100% service and maintenance-free and enable the fragrance change or the regulation of the fragrance intensity in a very simple way. The diverse areas of application require a high variability of different models in size, color, design and can be expanded for any room size. Our specially developed VoitAir technology also enables andogging on ventilation and air conditioning systems.
Well-being for customers and employees
With our fragrance performance you can positively influence emotionality in an olfactory way.
Customized
Due to the variability of different models in size, color, design suitable for all areas of application and room sizes.
Scent machines Made in Germany
Design, research and development in Munich. Our high quality standards grant a five-year factory guarantee.